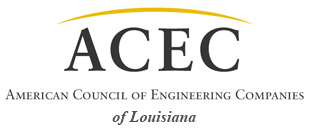 Salary Study

The American Council of Engineering Companies of Louisiana conducted a salary survey for the benefit of the owners, principals and managers of engineering, surveying, planning, and environmental consulting firms. It provides salary and benefit information specific to Louisiana and its metropolitan areas.
The survey includes salary and benefit information from twenty-eight firms, comprised of 40 Louisiana offices and 918 positions. The results are grouped into the following seven personnel categories:
•Engineers and Architects
•Scientists and Planners
•Professional Land Surveyors
•Technicians
•Administration
•Marketing and Public Relations
•Management
MEMBER PRICE : $399.00
NON-MEMBER PRICE: $699.00
E-mail Haleigh Gray at hgray@acecl.org for information on how to receive your copy of the survey.