2019 Young Professional of the Year Award Winners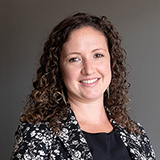 Lindsey Kerkez, P.E.
Project Manager, Water Resources Modeling and Analysis Group Manager
OHM Advisors, Lansing, MI
Lindsey Kerkez leads a project to create a stormwater utility for Royal Oak, Mich., an unprecedented legal and economic challenge, because only eight utilities in the state have a sustainable way to pay for stormwater. As OHM's lead on emerging drinking water contaminants, Kerkez travels around the state advising communities how to reduce lead risk in their drinking water.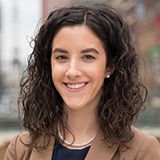 Mary D. Kerstein, P.E.
Project Manager/Project Engineer
CHA Consulting, Inc., Indianapolis, IN
Selected as the 2018 Young Engineer of the Year by ACEC/Indiana, Mary Kerstein has participated in several award-winning project teams, including the Evansville Regional Airport Runway 4-22 RSA Improvements Program and the White County Taxiway Connectors and Apron Improvements. As president of the Women's Transportation Seminar of Greater Indianapolis, Kerstein helped to organize the first annual Swings for Scholarships, which helped to fund a scholarship for female students pursuing a degree in a transportation-related field.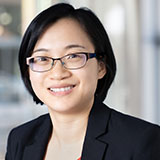 Feng Li, P.E.
Senior Project Manager
Golder, Redmond, WA
Feng Li is an integral member of Golder's global seismic team, supporting the design of high-rise buildings, tailings dam facilities, liquid natural gas facilities, and lifeline infrastructure. Working with the seismic experts around the world, she is supporting and building the next generation state of practice.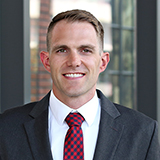 Jacob Andrew Turgeon, P.E.
Structural Engineer
HGA Architects + Engineers, Minneapolis, MN
Jacob Turgeon has led the structural engineering team for many complex projects including Hagfors Center at Augsburg University, Big Sky Medical Center, and McGough Construction Headquarters. He led a research and development effort to develop specialized vibration design tools for designing structures subject to dynamic crowd loading. He served on ACEC/Minnesota's board of directors and co-chaired the Emerging Professionals Group.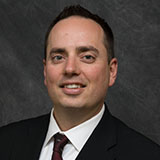 Ben Wood, P.E.
Sales Coordinator/Project Manager Strand Associates, Inc., Madison, WI
As Sales Coordinator, Ben Wood has helped to triple the workload at Strand Associates' Madison office over the past 10 years. He serves as the Village Engineer of Lannon, Wis., working with officials to update a comprehensive land use plan to identify areas best suited for growth, update zoning codes to broaden the types of developments, update water impact fee schedules, and create two new Tax Increment Funding (TIF) Districts.
For additional information or questions, please contact Daisy Nappier, dnappier@acec.org.