2021 Young Professional of the Year Award Winners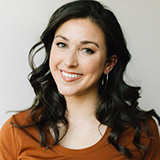 Victoria Ballestero, P.E., MBA
Vice President, Operations Manager
ATCS, Largo, MD
Victoria Ballestero launched her firm's Prince George's County office and leads a team of professional engineers, planners, and land surveyors in the residential, commercial, mixed-use, institutional, and industrial markets. Besides managing the growth of the office, she is responsible for technical design leadership and project management. Ballestero is a corporate champion for continuing education, professional development, women leadership, and diversity and inclusion programs, as well as a mentor to junior staff across the organization.
Brett Belzer, P.E.
Project Engineer/Supervisor
RESPEC Company, Rapid City, SD
With his background in structural and geotechnical engineering, Brett Belzer has been consulting with the South Dakota Department of Transportation since 2012 on a research project that involves testing deep foundation piles across the state to support SDDOT's deep foundation design methodology. He has also helped manage and coordinate efforts to perform third-party testing and instrumentation in support of the Deep Underground Neutrino Experiment at the Sanford Underground Research Facility.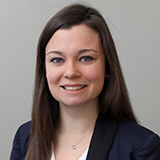 Samantha Brummell, P.E.
Senior Project Engineer
Thornton Tomasetti, New York, NY
Samantha Brummell's experience is in new construction and renovation of healthcare, residential, and commercial projects, and encompasses a variety of building materials, including steel, concrete, and terra cotta. She is an advocate for young professionals and women in engineering, founding the Young Members Group in the Structural Engineers Association of New York, and being active in her firm's women's group. In 2020, C+S Engineering Media selected her as a Rising Star, one of three structural engineers recognized nationwide.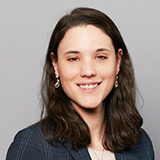 Molly Dee-Ramasamy, P.E., CEA
Head of Deep Carbon Reduction
Jaros, Baum & Bolles, New York, NY
As the policy initiative in New York City to reduce carbon emissions from all city building by 80 percent by 2020 took shape, Molly Dee-Ramasamy initiated a process of assessing how clients' buildings would conform to such a regulation, and formed an in-house Deep Carbon Reduction working group to formulate business strategy and thought leadership around the issue. She has led 12+ complex building decarbonization and building electrification studies for large commercial, institutional, and cultural buildings, and won two competitive innovation projects, including the Energy Efficient Indoor Air Quality Study.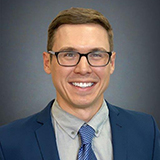 William Klingner, P.E., CFM
Project Engineer
Klingner & Associates, Quincy, IL
William Klingner manages the rebuilding of levees and flood protection infrastructure damaged by the 2019 Flood. During that flood, he continuously briefed the U.S. Army Corps of Engineers, Fabius River Drainage District, industry leaders, and local stakeholders about the river conditions, projected crests, weak points, and the allocation of flood-fighting supplies. When erosion nearly destroyed 1,000 feet of the Fabius levee, Klingner implemented emergency procedures that saved the levee, as well as stretches of two highways and BNSF Railroad facilities.
For additional information or questions, please contact Heather Talbert, htalbert@acec.org or 202-682-4377.