2022 Young Professional of the Year Award Winners
Meet the 2022 ACEC Young Professional Award Winners
At this year's 2022 Fall Conference at the Broadmoor in Colorado Springs, CO., ACEC presented five engineers with prestigious Young Professional of the Year Awards.
Employed by member firms, the recipients were selected by the College of Fellows for already demonstrating outstanding contributions to the engineering profession despite being in the early stages of their careers.
Nominees must have been 35 years of age or younger on Dec. 31, 2021 and be a registered professional engineer. Nominations are made through ACEC's 51 state and regional Member Organizations.
The 2022 Young Professional of the Year Award winners are: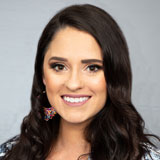 Bliss Kelley Bernard, formerly of Fenstermaker now at G.E.C., Baton Rouge, LA
As Vice President, Environmental/Business Development, Bliss conducted research to understand project impacts on bird/wildlife habitat.
Her most significant environmental/conservation contribution is the Queen Bess Island Restoration Project where she produced a technical report on the best habitats for nesting waterbirds. The report has become a model for future bird breeding restoration projects.
Bliss also is a member of the Baton Rouge town council.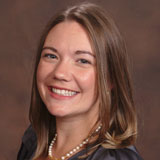 Julie Eaton Ernst, Weston & Sampson, Reading, MA
In her young career, Julie has led a climate resilience strategic initiative fueled by her personal experience while in college in New Orleans when Hurricane Katrina struck in 2005.
She has since championed her firm's Climate Resilience Strategic Initiative, which has grown over the past five years from three to more than 20 professionals along the East Coast. She is the current chair of the Climate Change and Air Committee for the Environmental Business Council of New England.
Julie was climate resilient engineering lead for Boston's resilient waterfront parks initiatives, and was project manager for the Resilient Massachusetts Action Team to provide statewide climate resilience design standards tools.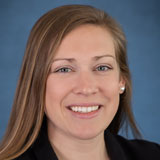 Carrie Fischer, NTM Engineering, Dillsburg, PA
With her specialty in water resources and waterway permitting, Carrie has conducted research efforts to improve water resources modeling practices throughout Pennsylvania.
She also was a hydraulics/hydrology engineer for PennDOT's I-81 Section 511 Corridor project and worked on replacement of two bridges over Susquehanna River and Trowbridge Creek.
Her report "Salinity Transport in an Urban Bioretention Basin Due to Winter Storm De-icing Salt Applications" is available on the Penn State University Scholars' Library with findings soon to be published.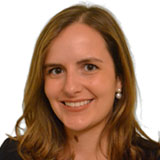 Bruna Paranhos, Jacobs, New York City, NY
Bruna specializes in climate resiliency and sustainable infrastructure initiatives. A native New Yorker, she has spent time learning her craft in Brasília, Palo Alto, Zürich, and Paris. Her resume includes work on the first Manhattan East Side resiliency project. She also led strategic investment review about Electreon, an Israeli electric vehicle technology company focused on inductive charging.
After delivering a compelling business case, Jacobs' executive leadership voted unanimously to accept the investment proposal.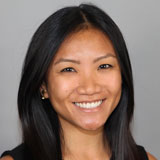 Alicia Suzuki, Kennedy Jenks, Honolulu, Hawaii
In a leadership role in Kennedy Jenks' wastewater and water practice in Hawaii, Alicia's efforts have included a project in Waimea town on Kauai, where she was tasked with identifying and solving the causes of inconsistent effluent quality compliance. Alicia led the Waimea water treatment staff in gathering necessary data and ways to implement corrective changes.
She also serves as PM and Lead Design Engineer for a complex water project for the Honolulu Board of Water Supply and its customers of Windward Oahu. She is president of the Hawaii Water Environment Association and helped lead development of a promotional video for students to become interested in protecting the environment through wastewater treatment.
For additional information or questions, please contact Heather Talbert, htalbert@acec.org or 202-682-4377.