The ACEC OKLAHOMA and the American Council of Engineering Companies (ACEC) are the only state and national engineering organizations devoted exclusively to advancing the business interests of consulting engineering firms. While there are many technical and professional societies promoting the practice of engineering, ACEC OKLAHOMA and ACEC concentrate on the BUSINESS of design consulting.
ACEC OKLAHOMA and ACEC's professional staff constantly provide services and assistance to assure that private-practice consulting engineering firms have the best possible business, economic and political environments in which to operate your business. These initiatives are all designed to enhance your bottom line.

---
Garver Wins 2022 Grand Conceptor Award

Congratulations for Garver on winning the 2022 Engineering Excellence Grand Conceptor Award for their work on the Lake Thunderbird Indirect Potable Reuse Pilot Program. We are proud to recognize your hard work and innovative engineering solutions!
---
The Benefits of the ACEC Retirement Trust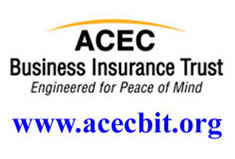 November 2 9:30 AM Board & 12:00 General Memberhsip
Board & General Membership Meeting
AOGC Oklahoma City, OK
636 NE 41st St Oklahoma City, OK 73105
Register Here

EEA Call for Entries Deadline Nov 29
Summit here
Feb 7-8
PSMJ Principals in OKC
Poe & Associates 1601 NW Expressway, OKC OK 73118
Early Bird (before Jan 3) Member $1,795 / Non-Member $1895
Regular Member $2,095/ Non-Member $2,195
Sign Up Here
Feb 8
Board and General Membership Meeting + EEA Ceremony
4 PM Board / 5 PM General Membership / 6 PM EEA Ceremony
Oklahoma City, OK TBD
Register Here
ACEC Midwest States Conference
Kansas City, MO
June 12-14
Registration coming soon.