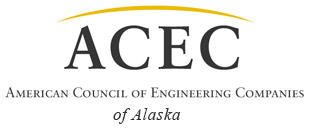 PM Bootcamp with PSMJ in Anchorage
September 26-27, 2023
SOLD OUT
Are you ready to unleash the full profit-making potential of your Project Managers?
Firms have plenty of ways to spend money, but only one way to make it...through projects. Your Project Managers are the gatekeepers to the firm's profits and long-term health. A wise investment in project management is absolutely a wise investment in improved profits, improved client satisfaction, and improved value.
Unlike a generic project management training seminar, this program is focused on real-world A/E/C project management and it is delivered by proven A/E/C project management experts. Thousands of current and aspiring Project Managers come through the PSMJ training program every year...more than all other A/E/C project management training programs combined!
This Bootcamp takes an intuitive and logical approach to cover the real difference-makers between good and great A/E/C Project Managers. Master these Best Practices for top project delivery performance and client satisfaction.
How to Ensure Projects Come in On Time and On Budget—Every Time
The 10 Project Manager Qualities that Clients Admire Most . . . and How to: Start Practicing Them Now
Business Development for PMs: How to Harness Your Power and Trusted Status
Keys to Strong Project Manager Relationships to Principals-in-Charge
5 Reasons Projects Fail—and How to Prevent Them
Why and How PMs Should Take Charge of Up-Selling and Cross-Selling
Top Project Failure Excuses—and Why You Should Banish Them
The Project Manager's Critical Role in Nurturing Client Relationships
How to Turn Project Managers into New Business Superstars
How PMs Can Know If Clients Are Happy and How to Keep Them That Way
Matching Client Objectives with Firm Objectives: How the PM Can Ensure It
Project Manager's Quality Control Plan: Creation and Implementation
10 Qualities of a Great Schedule + 10 Deadliest Scheduling Pitfalls
Real-World Budgeting: Realism + Discipline = Exceptional Project Profit
Plus, the opportunity to get solutions to any tough project management challenges your firm faces
FEES
Member:
Early Bird Register by August 25th - $1795
After August 25thth - $1895

NonMember:
Early Bird Register by August 25th - $2095
After August 25th - $2195

Volume Discount for Multiple Registrants from the same firm:
Register 3 or more attendees from the same firm and receive a 15% discount for the third attendee and each additional attendee thereafter.