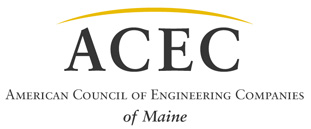 Committees
For All Committee Meeting Minutes please check out the Latest News Tab
---
Maine Department of Transportation Task Force
Purpose — To meet regularly with senior managers at MaineDOT to discuss a variety of topics related to the collaborative effort of MaineDOT and Consultants in the delivery of successful transportation planning, design and construction projects to the traveling public in an efficient manner.
The group includes the following subcommittees:

Bridge Design
Highway
CADD
Multimodal
Local Projects Administration

Committee Membership — The co-chairs of this committee are Dale Mitchell, P.E., HNTB, and Peggy Duval, Kleinfelder.
Click Here for a link to the Committee and Subcommittee members.
Engineering Excellence Awards Committee
Purpose – To plan and administer the process for soliciting applications and coordinates judges choosing state winners of the Engineering Excellence Awards.
Events & Conference Committee
Purpose – To provide input on ACEC's scheduled events and conferences, offer suggestions for and feedback on topics and speakers, identify potential sponsors, and advise on effective methods of communication with the membership.
Government Affairs Committee
Purpose – During the legislative session, committee provides guidance on proposed legislation that could impact Maine's engineering community, Identifies ACEC of Maine representatives to provide testimony, when needed.
Membership Development Committee
Purpose – To identify and recruit engineering firms to become ACEC of Maine members, and convey member benefits to prospects.
Maine Department of Environmental Protection Consultant Task Force
Purpose — To meet regularly with senior management of DEP to discuss consulting engineering services and related issues


If you are employed at an ACEC of Maine member firm and would like to learn more about our task forces and/or committees, please contact us.