The ACEC Minuteman Fund Wants You . . .
To Help Us Fight Your Legislative and Legal Battles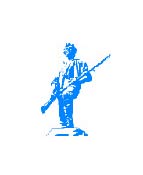 The Minuteman Fund represents one of the most direct ways in which ACEC provides assistance to M.O.s for local battles of national importance. It has been used successfully for a host of initiatives by M.O.s nationwide to defend our front-line business interests. With your support, we will continue to build up the Fund and use it aggressively.
Recent M.O. victories supported by the Minuteman Fund include:
Helped Ohio to safeguard motor-fuel tax revenues for highway purposes, adding hundreds of millions of dollars to the state's highway program.
Helped states including Nevada and Indiana establish the protection of the Economic Loss Doctrine for design professionals, shielding them from paying unlimited damages.
Helped states including Colorado, Maine, Texas, and Washington to raise or safeguard millions of dollars in infrastructure spending.
Helped safeguard limitation of liability clauses in Virginia, enabling firms to use contractual defenses against paying unlimited damages.
Helped California to establish and defend the state constitutional right to contract out services to the private sector, work that is worth millions of dollars annually.
Minuteman Fund Sponsor
Both firms and individuals may contribute to the Fund. Help us to help you! Show your support for the Fund by checking off the Minuteman Fund box on your dues invoice, or send a contribution by check payable to ACEC to Minuteman Fund/Accounting Department, ACEC, 1015 15th Street, NW, 8th Floor, Washington, D.C. 20005-2605.
MO Requests for Minuteman funding must meet the following requirements:
The issue(s) for which funding is requested must potentially affect a large segment of the membership or otherwise have major precedent-setting implications.
The M.O. must demonstrate its own financial and political commitment to the effort.
The M.O. requested amount should be no greater than the amount that the M.O itself has committed to the initiative. For example, an M.O. that commits $4,000 from its own resources may seek up to an additional $4,000 in support from the Minuteman Fund.
The M.O. has a record of reasonable contributions to the Minuteman Fund. For example, funding requests should generally be no greater than the sum total of Fund contributions received from the M.O. and/or its member firms over the five preceding years.
Funding in excess of the limitations in the preceding two bullets may be granted on the grounds of extraordinary need and urgency. Funding in excess of $100,000 requires the approval of the ACEC Board of Directors.
The M.O. should include a voluntary check-off on its member firms' dues invoices for contributions to the Minuteman Fund, or in some other equally systematic and regular way encourages member firms to contribute to the Fund.
The funding request must be submitted prior to the conclusion of the legal or legislative action by the M.O. for which Minuteman funds are solicited.
Funding may not be provided for reimbursement of M.O. funds already expended.
Funding may not be provided for defraying the costs of ordinary or routine M.O. advocacy efforts for which the M.O. itself should pay.
The M.O. should demonstrate its commitment to ACEC advocacy efforts, both state and national, including making progress in meeting its ACEC/PAC goal.
* Contributions to the Minuteman Fund are not tax deductible as charitable contributions. However, contributions may be tax deductible as a business expense if they are "ordinary and necessary" in the conduct of the taxpayer's business. This notice is not intended to constitute tax advice. If you require advice on deductions or other tax matters, please consult your tax professional.